ANNOUNCEMENTS
Wishing you and your family
the Gift of Faith
the Blessing of Hope
. . . and the Peace of His Love
at Christmas and always
Merry Christmas
&
Happy New Year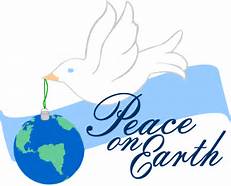 Welcome to the Class of 66's website !!
Please create your profile, including your mailing and email address. Your address and phone number will not be visible to classmates. If you need help to add photos to your profile or our Photo Gallery or if you have any other questions, please let me know.
I hope everyone is enjoying the website and any comments or suggestions are welcome.
Regards,
Nick
The Class of 66 also has a Facebook page.
Please "friend"
Ursuline High School,
Youngstown, OH,
Class of 1966
---
OFFICE OF ALUMNI AND EVENTS
Save the Date!
Greetings from Youngstown State University! We hope you are enjoying the summer months. Every year we look forward to connecting with you and sharing updates about YSU and the Youngstown area. We are excited to announce that Youngstown Day 2022 will take place on Sunday, February 6, 2022 at the Hyatt Regency Sarasota.
An invitation will be sent at the beginning of December. Please update your information to ensure your invitation is delivered successfully. We look forward to seeing you there!
If you have any questions, please feel free to contact Shannon Tirone, Associate Vice President of University Relations, at stirone@ysu.edu
We have had 76,834 visitors to our website
since it went online on August 20, 2015!!